Life Hack : How To Get Rid Of Armpit Fat
Armpit fat is a common problem that affects 3 out of 5 women. Genetics, poor lifestyle, obesity, and muscle loss are the main reasons for fat accumulation in the soft area between your breasts and upper arms. The bulge peeking out of the sides of the brassiere can make you look chubbier and, in some instances, ruin your OOTD. So, you must get rid of this annoying problem by watching what you eat and exercising. Give this post a read for a strategically created weight loss diet and 5 best armpit fat-reducing exercises that you can do at home. Swipe up!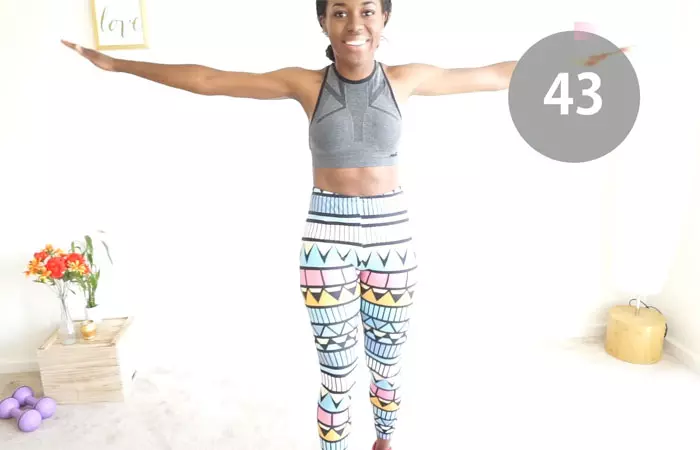 Armpit Fat-Reducing Diet Plan
The first and most important thing to do is to eat healthy. Losing body fat overall will help you get rid of armpit fat. And this can only be kick-started by changing the way you eat throughout the day. Here's a friendly diet chart that will not starve you or kill your taste buds.
Tip: Eat every 2-3 hours so that your metabolism keeps going. Starving yourself for long durations can be harmful to your health in the long run.
Here is a list of foods that you should avoid to lose weight and prevent weight gain. Take a look.
Foods To Avoid To Prevent Armpit Fat
Your armpits accumulate fat when you gain a lot of weight. So, avoid consuming fattening foods that are also harmful to your health. Here's a list of foods you should avoid to prevent weight gain, thereby preventing flabby armpits:
Soda/diet soda
Energy drinks
Candies, cakes, and pastries
Packaged fruit and vegetable juices
Processed foods
Fried foods and wafers
Milk chocolate
Milkshakes and ice creams
Low-fat milk and yogurt
Animal fat
Cream cheese
Canned food
Merely eating good will not help you see quick results. You must amp up your weight loss game by expending the energy in the form of workouts. And no, you don't need a gym subscription for that. Here are 10 workouts you can do to get rid of armpit fat at home.
05 Exercises To Get Rid Of Armpit Fat
Before you start these exercises, you must warm up. These are all beginner to intermediate level exercises. So, anyone can do them. Also, a few of these exercises use dumbbells. If you don't have dumbbells, do these exercises without weights, but include 5 extra reps per set. Let's begin
1. Arm Circles
What's Your Reaction?